Lela Geislerová and Ašta šmé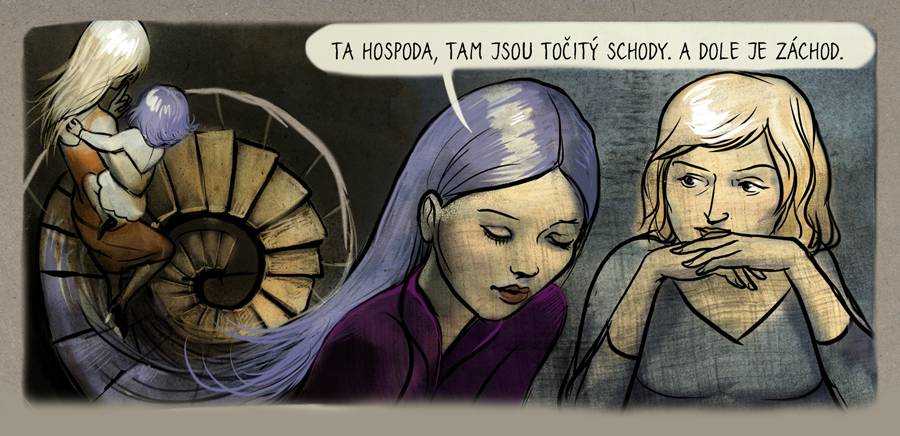 Lili is a fifteen-year-old girl who studies at a grammar school and does a lot of extracurricular activities, although more than anything else she would love to be allowed to stay out a little longer. She occasionally quarrels with her energetic mother, but she knows how to reconcile too. She was placed in a foster home with her foster family and that's where the story takes place, when she was ten years old.
The comic opens topics such as Lili's extraction from her original family who neglected to care for Lili properly, her hardships in a foster home, and contact with her parents.
The story telling rotates between Lili and her foster mother. While Lili talks primarily about her immediate experiences with girlfriends, school and on Facebook, her mother speaks mostly about Lili and her experience with fostering. She talks about common achievements, funny moments, or moments of crisis, which the family has gone through.
It is a story of two strong, wise women, who succeed in, despite sometimes faltering, walking their walk together. It's also a story about the price of harm suffered due to a child's separation from the mother, and which has to be paid for, no matter how sensibly conducted.
Supported by grant from Iceland, Liechtenstein and Norway.
​Spolufinancováno za podpory Velvyslanectví USA v Praze.